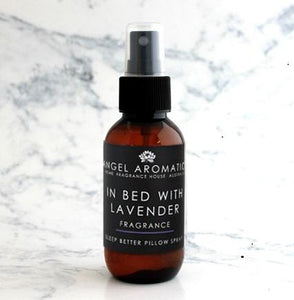 Pillow Spray - In Bed With Lavender Sleep Better 100ml
Regular price $14.00 $14.00 Sale
or make 4 interest-free payments of $3.50 AUD fortnightly with
More info
Sleep Sprays Fragrances:  
If your household is like ours and sleep is always a challenge, if you suffer from occasional insomnia or disrupted sleep aromatherapy can help. 
Angel Aromatics Sleep Sprays are perfect to spray onto pillow or sheets before bedtime to assist in promoting better sleep. 
You can also spray some a cotton ball and place by the bedside or under your pillow. 
Sleep sprays Made in Australia, Paraben Free, Vegan Friendly and are Not Tested on Animals.